I worry about peer pressure – not with the children, but with the parents.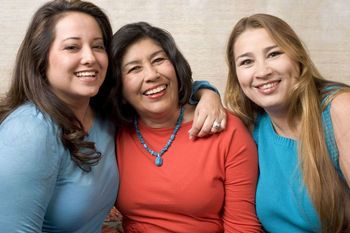 As homeschooling becomes more common, and there are more and more parents homeschooling, there seems to be an increase in peer pressure.  Parents feel they should join a homeschool coop, or participate in dual enrollment, or use a specific curriculum or join a particular accreditation group.  I encourage parents to look at their children, not other parents, as they make decisions about school.  Instead of searching for the latest and greatest new ideas or curriculum, focus on tried and true methods.
There are many homeschool fads that come and go. 
Homeschool cooperatives
,
dual enrollment in community college
,
parent partnership programs
,
online classes
, and
classical education
are current fads.  Although fads, they may fit your child.  But even though they are popular, they may not work for your family.
Don't join groups or try something new just because someone else is doing it.  First, determine if you need to make a change.  If things are working, don't change it!  Then decide if the curriculum or experience is a good fit for your family.  Avoid peer pressure - even pressure from other well-meaning homeschool parents.