What is the difference between a video and Parent Training A la Carte?  Do you like to learn on the computer, or hold something in your hand?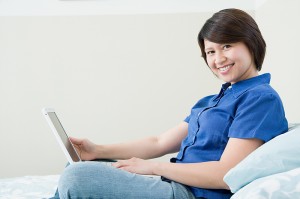 Thank you SO much for all the great information!  I am a bit overwhelmed right now though!  It's so much to absorb!  I have a question; how is the Parent Training A la Carte different from Preparing to homeschool high school dvd?  Are all the Parent Training A la Carte webinars' info included in  the preparing to homeschool high school dvd?  Thank you for your help!
~  Giovana
Dear Giovana,
There are two main differences between
A la Carte Classes
and
Preparing to Homeschool High School on DVD
.
First, the DVD is mailed to you, you can hold it in your hands, and you put it in your DVD player.  In contrast,
A La Carte
products are completely digital, the product is online, and you watch it on your computer at your convenience.   If you want to hold something in your hands, the DVD is perfect.  When you buy an A la Carte class it is yours forever.  You will always have access to that class.
Second, the DVD is a four hour overview, intended to take away the fear of homeschooling high school, and I recommend it as the first introduction for parents who are planning to homeschool high school. The DVD is a bunch of information presented as a general, light overview.  In contrast, the A La Carte classes are one subject in depth.  If there is one subject you want to know more about, the A la Carte classes are perfect.
The only overlap might be the Planning High School Courses.  I cover that pretty thoroughly in the Preparing to
Homeschool High School DVD
. The  other four classes that I am offering initially are completely new, and are not duplicated in the DVD.
I plan to continue to add A la Carte classes at a rate of one or two a month, so there will always be something new for you to check out.  Make sure you subscribe to that page (via RSS) so you are notified when new classes are added.
I hope that helps!

Our monthly newsletter comes out on the first of every month.  Sign up for your free monthly newsletter here.