Do you know what makes successful homeschool graduates?  Delight directed learning!  Listen to Elena's story of her son.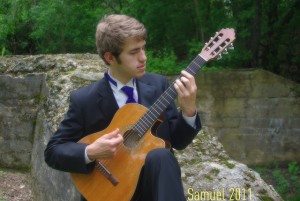 Hi Lee,
My homeschooled Senior is Sam. During high school he has taken piano lessons for 4 years, organ for 2, sung in the church choir and gone to competition with them twice, been active in the youth group and played on the homeschool soccer league. He taught himself guitar before starting classical guitar with private lessons. He started a band with his 15-year-old brother and the girl next door and they won a local Battle of the Bands last week! He is currently enrolled in College Plus, has 6 credits (hoping to make that 12 by next week!) These last few months he has also worked part time delivering pizzas.
Elena
Wow!  Piano, organ, choir, guitar, classical guitar, and band?  I'm impressed!  I notice that kids who love arts tend to have a LOT of fine arts credits.  That's what makes them stand out and shine!
If you need help putting delight directed learning on a transcript, this article will help:
Delight Directed Learning
. This article is an excerpt taken from Chapter 10 of my book, "Setting the Records Straight: How to Craft Homeschool Transcripts and Course Descriptions for
College Admission and  Scholarships
" available on Amazon.  If you would like to discuss the Delight-Directed Learning of your own child to determine how it can be used for high school credit, we can talk about it together if you want to join my
Gold Care Club
.

Do you like getting this sort of help for homeschooling high school?  Gold Care Club members get extended answers to their most challenging high school issues.   You will love your free month of Gold Care when you get my transcript e-book!