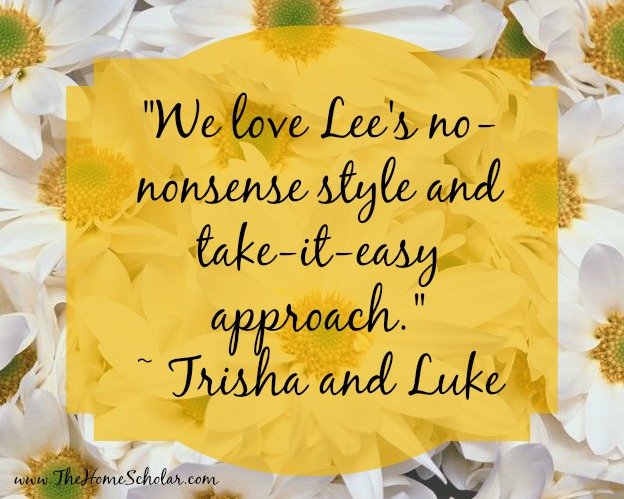 No-Nonsense Style and Take it Easy Approach
The other day I presented my grades, credits, and transcripts class for a group of homeschoolers. The positive feedback from the attendees was so overwhelmingly positive! My grade was 4.9 stars (out of 5.0 possible.) I have to say, it's nice to be appreciated!
For the class last week, I partnered with Luke and Trisha Gilkerson at 
Intoxicated on Life
. I first met Luke and Trisha on Facebook, actually. Check out their Facebook page 
www.facebook.com/IntoxicatedOnLife
!
During my free transcript class, together they reviewed my Total Transcript Solution - they loved it. You can watch their entire review of my Total Transcript Solution here: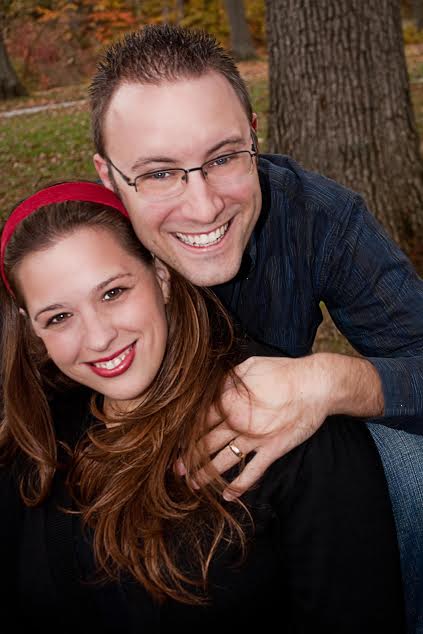 This is what Luke and Trisha said about the
Total Transcript Solution
...
 Trisha said, "The Total Transcript Solution is so thorough, and leaves no stone left unturned. All my questions were answered - even things I hadn't thought of before! I love how you can help everyone from the least organized to the most knowledgeable parent. Everything is broken down into step-by-step instructions that are clear and easy to follow."

Luke added, "I love the personal consultations part that is customized to each personal situation. If you love to rub shoulders with those who are more experienced, and have gone down that road before, then Lee and The Total Transcript Solution is perfect for you - it's like having a mentor. With the templates it's a super easy, plug-and-play system. You will know exactly what to do! It is very inexpensive, too - really affordable considering all the bonuses you get. For homeschoolers on a budget, they can get the Total Transcript Solution and save money at the same time".
 I'm glad they enjoyed my Total Transcript Solution, but my goal is also to give lots of information about transcripts in the FREE classes that I give throughout the year. 
Here is what some parents like you said about my last free class!



Thank you so very much! I really needed to hear this information, and not be so overwhelmed.   To be honest, I was thinking of putting my daughter into public school because I was feeling very intimidated.  Not anymore! I feel so much more relaxed with high school in the near future. Thank you for putting your product together, the future looks so much brighter now.  ~ Deborah



Thanks for being so willing to help homeschoolers.  I'm so thankful for the growing number of people who continue to help in some way after their kids have graduated without charging huge prices. Your free class was very helpful.  The son we are now homeschooling is so different from the one already in college.  This one is so totally different and I've been struggling to figure out how to write about what he does on a transcript. ~Lucy



Thank you, thank you, thank you!  All of my worries about high school grades and credits have been put to rest.  Now I can focus one year at a time with my 3 boys and feel confident in how I document their efforts and accomplishments on a transcript. You are so easy to listen to and all of the information was clear.  I learned a great deal in a short time! You are a blessing! ~ Fran



Thanks for making this webinar available for free. My children are still young; the oldest is in 5th grade. But I wanted to meet head-on my fears of teaching high school, so I've begun learning about it now. Your webinar put me at ease by reassuring me that parents DO know best and by emphasizing that a unique high school transcript is desirable not only by homeschool parents and students but by the colleges themselves. I'm not ready to purchase a transcript product yet, but I've discovered your website with its free articles and links to available classes so I can continue learning about how to homeschool through high school. I appreciate your perspective, and when the time comes that I do need more specific help, I'll know where to turn. Thanks! ~ Meredith



You are a great teacher and speaker. What a great webinar.  It answered a lot of questions and helped me feel more confident about grading. You explain things so well. Thank you. ~ Pam



Thank you for taking your precious time to share with us your knowledge and experience in home schooling through the high school years. I enjoyed it very much.  The information that was shared was highly valuable and easily understood within the midst of my panic and fear of the notion that we will be homeschooling a high schooler for the first time next year for her Senior year. I appreciate your gift in explaining everything in a step by step break down of information.  Thank you again, many blessings to you in your ministry. ~ Barbara



This class was excellent!  So glad I attended (even though my kids were running wild because they were waiting on me to say bedtime prayers!) I have a daughter in 7th grade (and 3 daughters behind her) and I was stressing over keeping the right records for her transcript.  I feel so relieved and much more knowledgeable about what to do as she enters her high school years.  Thank you!!  I look forward to using the Total Transcript Solution. ~ Lynn



This class was very encouraging.  I sat in on a live presentation last year from a different presenter and was very overwhelmed and discouraged in how I was going to provide a great high school for my kids while still maintaining the life I felt God had led us to live.  You really eased my mind to know that it is all going to be better than ok. Thank you for your encouragement to those of us traveling the road behind you.  Keep up the great work. ~ Angie



I appreciate what you do. I am not alone in being a little intimidated by homeschooling through high school, and your webinar gave me much-needed direction and reassurance. This class had a great flow of information. Not overwhelming as many can be. Thank you! ~ Ms. E



I thought this class gave great information and most of all, it was calming. This topic causes panic for two reasons: that I will fail my child in presenting her to colleges, and that I would cost my family thousands of dollars in tuition that could have been prevented by better records.  I had put off transcription until middle of her junior year and then decided to dual enroll and had to pull things together quickly, and mostly in a state of panic. I want to improve what we did there with my other children. I FEEL better about tackling this now. I'm still overwhelmed, but I'm hoping the purchase I made tonight will help further as I sit down to actually do the work. ~ Jay



This class was very helpful and calmed lots of nerves about keeping track of credits during the high school years.  I feel much more prepared! Your voice and attitude are very pleasant... I did not fall asleep, even though I was nursing my baby to sleep while I listened. Haha ~ Katie



Thank you for your heart to help us go through the high school journey! I really loved that you addressed the fear factor in putting together the transcript.  My son went through public high school and I kept comparing my daughter's homeschool journey through high school and it was making me panic.  Then I would remember how many times my son told me they watched a movie or had a sub in class plus all the early release days that meant not much learning went on and relaxed.  Your webinar helped me feel more confident that I could put my daughter's experience on paper. ~ Melissa
Join my mailing list, and I will notify you of other free, live events that are coming in the future!
Subscribe here
.
I offer lots of free, previously recorded classes, too, if you need something right away:
Spring Into Transcripts
And more! Look for the Freebies tab on the menu bar of my website
The HomeScholar
.