Listen. Learn. Discern.
Get guidance. Sounds great! Now if we could just teach our children to have a quiet time and devotional with the word of God, they could listen, learn, discern, and get guidance too!
This post contains affiliate links. If you click and buy I may make a few pennies, but not enough for a latte.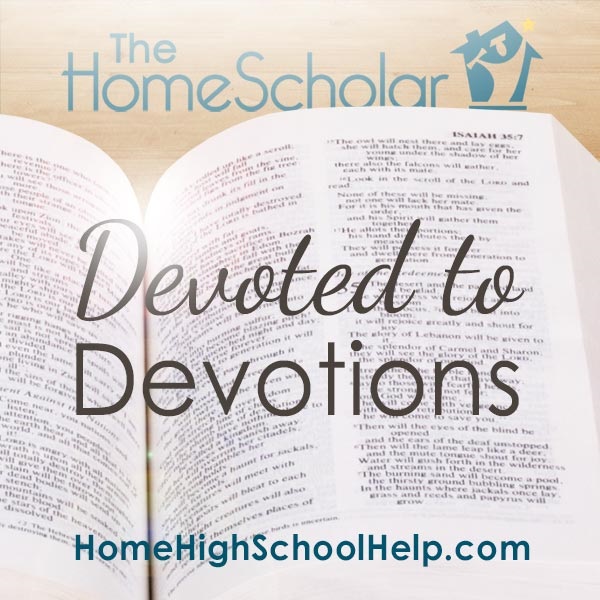 Proverbs 1:5
Let the wise listen and add to their learning, and let the discerning get guidance.
Sometimes kids will gobble it up, and love reading the Word. Other times ... not so much; same kid, just different stage. It doesn't mean they have made a long-term commitment to fighting you on devotions. In general, it just means their brain is focused on other things.
There are two things that can help you train a child to have devotions:
1.
Demonstrate a devotional lifestyle
, by having a quiet time yourself. Show your children that real adults read their Bible on a day-to-day basis, and that will become normal behavior for them. If you need a devotional, check out my devotional for homeschooling moms.
Finding the Faith to Homeschool High School
.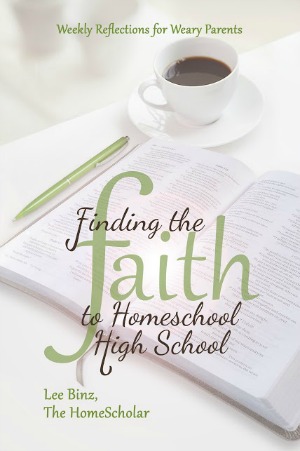 2.
Find a devotional that fits your children
. I used two books over time. At the beginning of high school we used
The One Year Book of Josh McDowell's Youth Devotions
.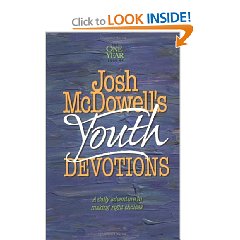 We read it together, and discussed the scriptures we read. I called it "cozy couch time" because I wanted it to be a warm, friendly, non-schoolish environment. My goal was for them to love scripture. Just like teaching them to love reading, I thought the best way would be to get cozy with the book.
Later in high school, I bought them each their own devotional. Rather than commentaries, I liked
The One Year Bible NIV
.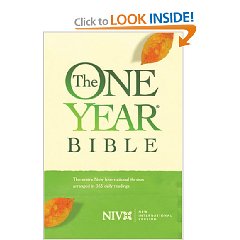 Each day it provides a section from the Old Testament, New Testament, Psalms, and Proverbs. It was a good fit for me, because sometimes I get bogged down in some sections (Lamentations and Revelation come to mind). Having a mix of Old, New, and Wisdom books really helped me have something each day that would spark my interest and keep me excited about devotions.