Convention Season in Real Life
Homeschool Conventions are great fun for the whole family!
Most conventions will have some fun activities for families. At the Washington convention, they had a huge chess demonstration, so of course my son came to play. He played blindfolded chess with a national chess master – his former employer at Chess4Life.  In case you needed to know, blindfold chess is when the player can't see the board, and the moves are spoken aloud. The goal is to remember where all the pieces are moving throughout the entire game. Can you imagine? As usual, my husband was the person most anxious during the game.
Homeschool Conventions Happen During a Busy Time of Year
Convention season is always such a busy season – and this year was even busier for our family! During one Convention, we actually celebrated my son's graduation from the Masters Program at the University of Washington. YUP! Kevin's got a Master's Degree in Computer Science now!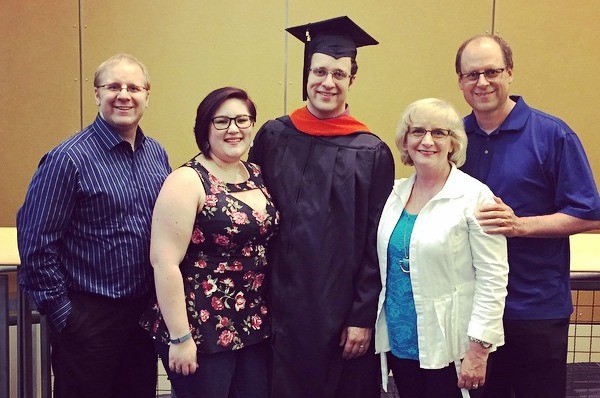 We attended his graduation on Friday evening, and I was supposed to speak at 9:00 the following morning – Yikes, it's so hard for me to stay up late! But it was so worth it! ! I was just glad the convention was close enough so I could attend the event! Funny story about getting a Master's degree – the gown has a hood that hangs in a funny way, and it looks a little like the back of a dinosaur. Especially with the purple color of the University of Washington,it reminded us a bit of Barney the Purple Dinosaur!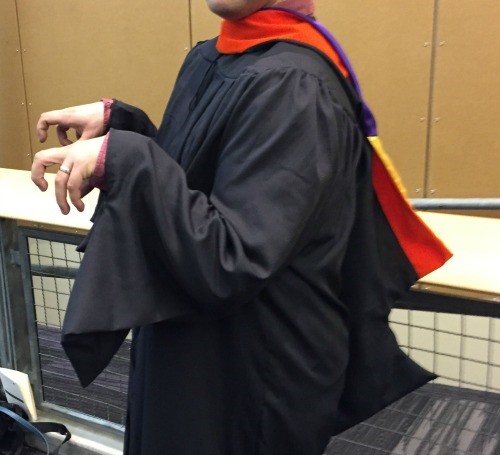 Another convention took place over Father's Day weekend. While conventions are fun, they are also pretty tiring, but we made a Herculean effort, and celebrated Father's Day in two different states. First Father's Day was with my older son and his wife in Oregon. We celebrated with my husband's extended family at the Sassy Onion in Salem.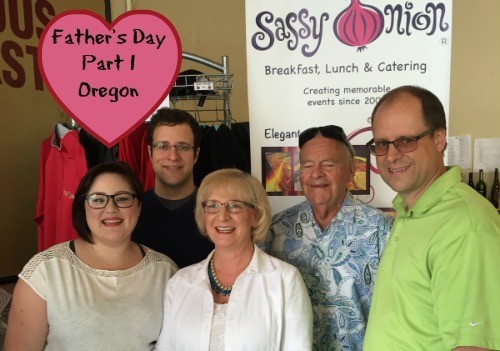 Immediately after brunch, we drove my mom and dad home to Seattle and then celebrated our second Father's Day in Washington, with my younger son, much closer to home.
Continuing Education is Worth Small Hassles
In the midst of all conventions, LIFE happens. Between conventions, my laundry was just OUT OF CONTROL! Even off-the-charts household chores are worth the extra effort to attend a convention. Really! It's worth it! Attending a homeschool convention is one of those important things that we do as homeschool parents.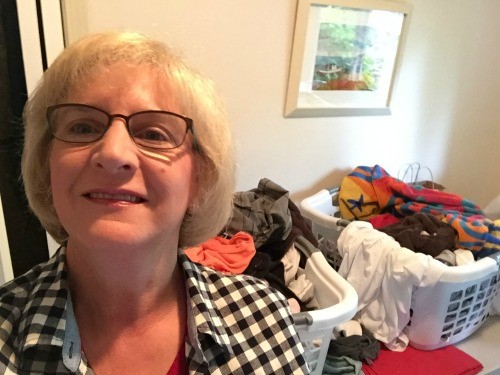 Your continuing education as a homeschool parent is worth a few Godzilla-sized bad laundry days!
Check Your Family Calendar
I was careful to make sure that my conventions didn't overlap with my niece's upcoming wedding, but I totally forgot to think about Kevin's graduation, until after I had committed. So when you look at your calendar to plan vacations, be sure to consider things like upcoming major life events (weddings, babies, graduation) and consider important holidays (Mother's Day, Father's Day, etc.)  Try to plan around things when you need to, but don't miss the major life events! I've missed a few weddings of close
family friends, and it was really heart-breaking. I'm not going to miss those important things again! And I'm so THANKFUL that I was able to attend my son's graduation!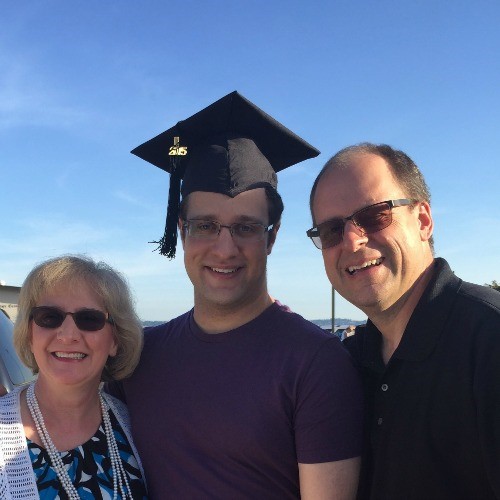 Family first, even when my business involves homeschool conventions. For that reason, I take very few convention requests each year, to spend more time with my precious family. If you would like me to speak at your local homeschool conference, ask the convention organizer to request that I speak at their event. I hope I'll get to see you in the future!
Share The HomeScholar Speaker Information with Your Local Convention
Oh, one last thing…. Congratulations to Kevin Binz on his Master's Degree!  Watch that LOVE OF LEARNING grow!