College Scholarships for Homeschoolers
Lets play the "College website" game!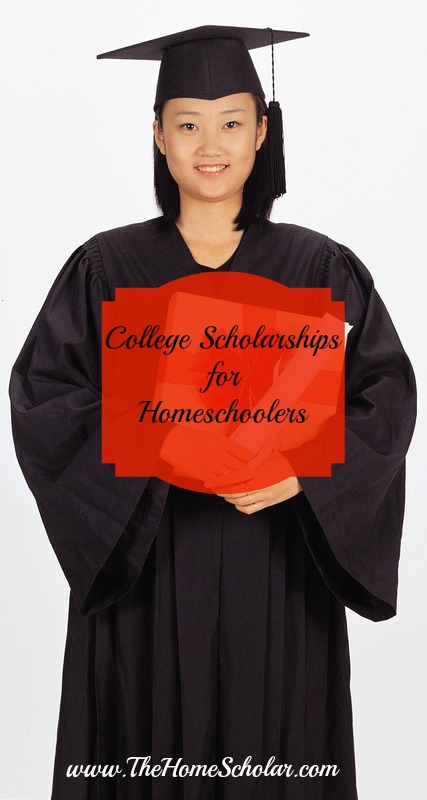 Check out this college's explanation of academic merit scholarships online: 
UVU Academic Merit Scholarships
.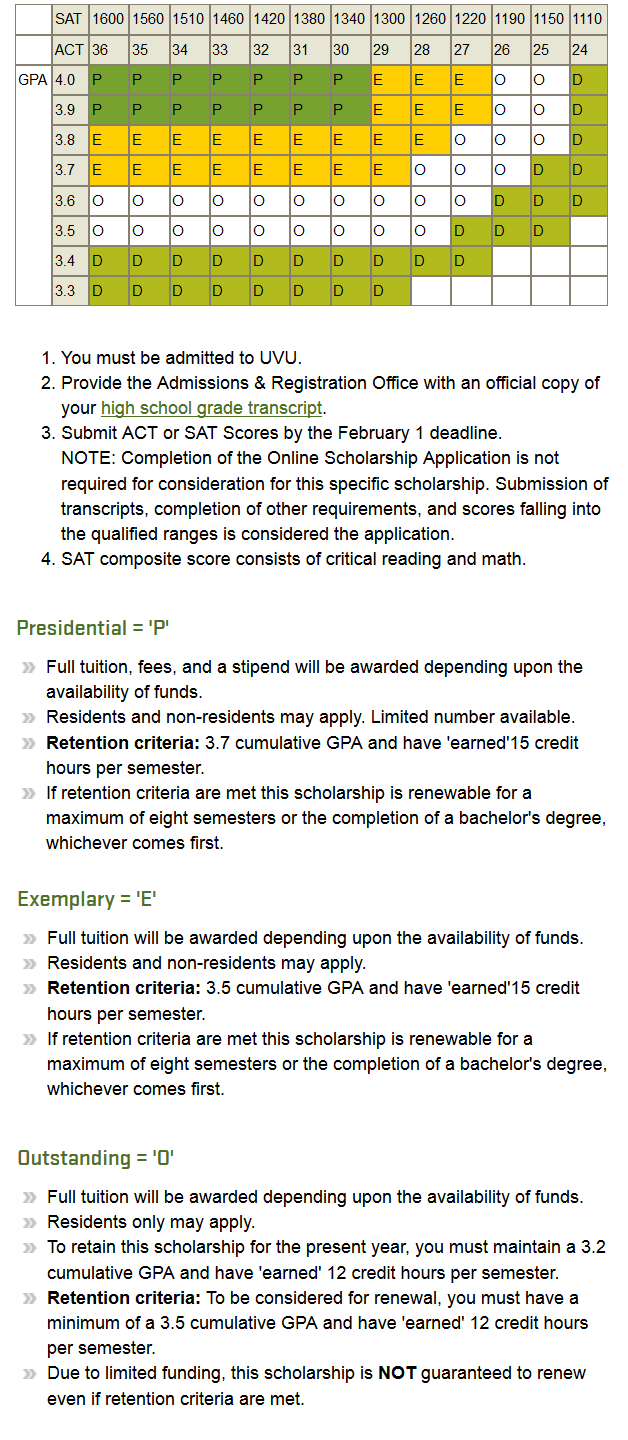 What can you learn?
First, their financial aid is DIRECTLY tied to ACT scores. By studying for the test, you can save thousands of dollars.
Second, notice how easily they can convert an SAT score to an ACT score. Colleges are used to seeing both tests.
Third, GPA matters. Although this college doesn't put high school GPA on their grid, many colleges do. Notice how GPA and ACT scores relate. See how the two pieces of data mirror each other? Higher GPAs are correlated with higher ACT scores. That's why a great homeschool GPA is quite reasonable if you have high test scores.
Finally, notice how students don't have to be perfect in order to get great scholarships. An ACT score of 22 is about average (although it varies from year to year), and it still earns the 'Distinguished Scholarship'. Average students CAN earn merit scholarships.
What can you do with this information? What are the take-aways from today's game?
1. Provide a transcript with grades.
2. Make sure your children study for the ACT or SAT test.
What are you doing to ensure your children earn college scholarships for homeschoolers? Please share!

Please note: This post was originally published in April 2011 and has been revamped and updated for accuracy and comprehensiveness.
Get a Free 20 minute weekly phone consultation with me as part of your Gold Care Club membership.