College Admission Classes at a College Fair
Homeschool conventions are continuing education classes for parents, right? Well, when you attend a college fair, you will notice how they are remarkably similar to homeschool conventions.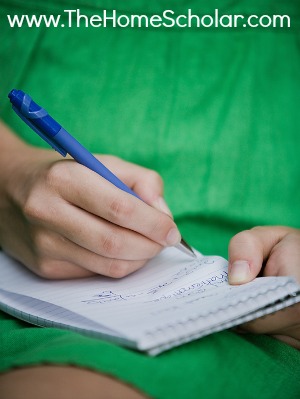 In fact, when you attend a college fair, you will probably have the opportunity to take some classes or workshops while you are there.  I encourage you to take those classes!  College applications are important, and the more you know about it, the more likely you are to get 
college admission and scholarships
.
Margaret attended a college fair, and sent me an email with this feedback.
Dear Lee,

Last weekend, my son and I attended a college admissions workshop. Attending were deans of admission from prominent public and private universities in VA, MD, and NC.

In between sessions, I introduced myself as a homeschooler to the deans of admission for two of the top public universities in the US.  I showed them sample course descriptions that I had made from your comprehensive record solution, and asked if information like that would be helpful.  They were very enthusiastic about the information.  They consider rigor of coursework as one of their main criteria, and they felt that this information could help significantly.  They said they would be especially interested in seeing the course descriptions for the current (senior) year with the application.  It hadn't occurred to me to include those course descriptions (although you probably tell us to somewhere!).

I also asked them about the "all A's" dilmemma, and whether it looks suspicious on a homeschooled transcript.  They understood how I could worry about that, but they said that if thegrades were corroborated with outside grades, like community college, and test scores, then they wouldn't think twice about a homeschooler having a "perfect" report card.  They also encouraged me to give them lots of information about how we chose our courses and what our educational philosophy was.

Basically, everything they said dove-tailed beautifully with everything you say.  I know that you are not surprised, but I thought it might be nice to hear anyway!

Thanks for all you do,

Margaret
Now feeling comfortable and confident, she was able to successfully navigate the college admission process with her child.  You can be confident too!  Go ahead, check out a college fair and attend a class.  Remember to ask questions!

Learn the secrets to successfully navigate the college process from start to finish with my book 
"The HomeScholar Guide to College Admission and Scholarships"
Stay Informed
When you subscribe to the blog, we will send you an e-mail when there are new updates on the site so you wouldn't miss them.
Comments
No comments made yet. Be the first to submit a comment