Dear Lee,

If your child takes and does NOT pass a CLEP exam, does the College Board® report that to colleges that the child applies to?

Thanks,

Sue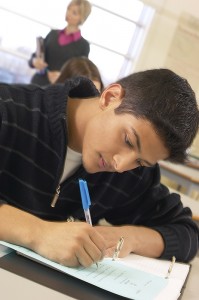 Sue,
When your child takes the test, you can choose ahead of time to send the score or not send the score. If you send scores later, after you know they pass, it costs more money. Here's my tips: be SURE they will pass first, by making sure they get a good score at home on a sample test. And if you feel insecure at all, don't submit scores until you see them – it's worth the extra money.

Homeschool records that open doors! Learn how to create records of your homeschool that will attract the attention of your dream college.