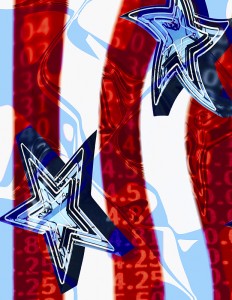 This time of year always brings about the feelings of awe and thankfulness for the freedoms that we hold dear in this country. Franklin D. Roosevelt listed these Four Freedoms:  Freedom of Speech and Expression, Freedom of Worship, Freedom from Want, and Freedom from Fear .
Homeschool families know these freedoms very well. We express our freedoms by exerting our right to home educate our children. Yet, there are still those things that lurk around the corner as our young children become teens. Today, I'd like to talk to you about the fourth freedom - Freedom from Fear...   The fear of high school transcripts!
I want to help parents
who are committed to giving their teens the best possible high school education and their best shot at college.
I want to take away the fear and give the knowledge you need
to ensure success.
I want to break the fears that take away your freedom
and handcuff your homeschool.
I want to empower and educate you
to be the best high school teacher, parent and guidance counselor possible.
That is why I am so excited to be hosting a
FREE one-hour educational webinar on Thursday July 7, 2011
!
This free webinar is called 
"Celebrate Homeschool Freedom - Simple Strategies for Grades, Credits and Transcripts."
It will cover all the essentials that you need to determine grades and assign credits.  It will give you the knowledge and confidence you need to create your child's high school transcripts.  You will learn how to produce winning homeschool transcripts that will help your child's college dreams come true...
* Without spending a thin dime on accreditation
* Without using inflexible programs that hamstring your homeschool
* Without beating the joy of learning right out of your child
* And without intimidation by pompous professional educators who insist they know better than you what's right for your family!
As a special bonus, the first 15 who to take advantage of the special offer made during the webinar will receive a printed copy of my book, The Easy Truth About Transcripts, FREE!
Spots for this webinar are limited and will be filling fast! Make sure you sign up today to reserve your spot!!
Celebrate Homeschool Freedom: Simple Strategies for Grades, Credits, and Transcripts
Thursday, July 7, 2011
6:00 PM - 7:00 PM (PACIFIC)
I look forward to seeing you on Thursday!