Binz Family German Recipes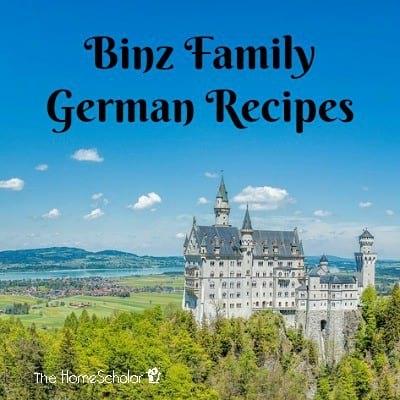 Guten Morgen!
It's possible my husband bought me a River Cruise through Germany for a Valentine's day present this year, and I've secretly been touring the Rhine! We were on Uniworld's "Remarkable Rhine" river cruise though Switzerland, Germany, and the Netherlands. I can hardly believe that I've graduated from homeschooling my children and can now vacation in Europe. One day your children will be grown too - have you started your bucket list yet?

Binz is our German Family Name
You may wonder why Germany, of all places. Matt's father was SO German that we regularly do the Chicken Dance to the accordion at Oktoberfests. After his father died, Matt inherited the precious Lederhosen (pictured here – his brothers were so jealous!)

Let me share some authentic German family recipes, handed down from Matt's grandmother. These are just about the only full-gluten meals that I'll eat.
Binz Family Sauerbraten

A sweet pot roast, this traditional German dish must marinade for three days, cooks for three hours, and the gravy is thickened with gingersnap cookies. Here is mom's recipe:

Ingredients:

​4 lbs beef roast (top round or other)
9 Tbsp butter (divided)
6 Tbsp flour (divided)
6 gingersnap cookies, finely crushed
​2 cups dry red wine
½ cup red wine vinegar
2 tsp salt
2 tsp pepper
1 large onion, sliced
2 large carrot, sliced
½ lemon, sliced
4 tsp parsley
2 bay leaves
2 tsp allspice
2 tsp cloves

​
Marinade the beef. Mix marinade ingredients in a saucepan, and bring to a boil. Pour over the roast, and marinade for 3 days, turning once.
​
Slow cook the beef. 3 days later, cook the meat. Remove roast and wipe dry. Head the marinade on the stove. Melt 6 tbsp butter in a large roasting pan, and sear meat on all sides. Sprinkle with 3 tbsp flour. Poor hot marinade over meat, cover tightly and simmer about 3 hours on the stove, or in the oven at 300 degrees, until tender.
​ Make the gingersnap gravy. Pour liquid off the meat and strain. Melt remaining 3 tbsp of butter in a sauce pan with the remaining 3 tbsp of flour. Add the strained broth. Stir in the gingersnap crumbs and heat gravy until thick. Serve over roast. Serve with spaetzle, noodles, or dumplings.

​
Binz Family Spaetzle​

Spaetzle is a noodle in the shape of a tiny dumpling. This side dish is made with a spaetzel maker, but you can create the shape using a holed colander or slotted spoon. My sister-in-law helps mom make this dish every few months, so she always has some in the freezer. This is what my Spaetzle maker looks like – sort of like a cheese grater with an attitude.

​




Ingredients:


​4 cups flour
Pinch of salt
4 eggs, beaten
1-1/2 cup water
1 onion, finely chopped
½ to1 cup butter
4 Tbsp parsley
2 Tbsp garlic

​
Bring a large stock pot of water to full boil. Mix flour, salt, eggs and water to a gooey consistency. Drip rapidly into boiling water using spaetzle maker (or holed colander.) Boil hard for 3 minutes, then drain.​ In a large saucepan, sauté chopped oinion in butter until tender. Add parsley and garlic and spaetzle. Saute until well mixed and golden. Serve with sauerbraten and gravy.

​




For a traditional meal, serve with Red Cabbage. While it sort of looks like beets, it actually tastes like sweet sauerkraut. Mom will dice a red apple and put the full jar of red cabbage and the diced apple in a saucepan, and simmer while she prepares the rest of the meal.

​



Because our river cruise included Amsterdam, we spent time reading about the intersection of Germany, the Netherlands, and history. We read The Hiding Place by Corrie Ten Boom, and The Diary of a Young Girl by Anne Frank, in preparation for our stop at Anne Frank Museum. We saw the art of Rembrandt, Vermeer, and Vincent van Gogh, so I suggest the book, Rembrandt and Seventeenth-Century Holland. We loved touring past so many castles, so check out Castle by David Macaulay - my boys loved that book when they were young!

​



Stay Informed
When you subscribe to the blog, we will send you an e-mail when there are new updates on the site so you wouldn't miss them.
Comments
2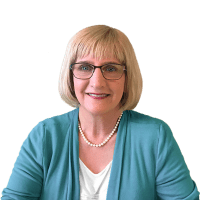 Lee Binz
on Thursday, 26 April 2018 18:58
Karen, what a sweet thing to say! I'm so thankful you shared! I hope your daughter loves New Zealand - I've always wanted to visit.
Blessings,
Lee
Karen, what a sweet thing to say! I'm so thankful you shared! I hope your daughter loves New Zealand - I've always wanted to visit. Blessings, Lee
Lee, I love your pictures, your recipes and your sense of adventure! We decided to home school our 2 younger children, 14 & 15, to spend time with them and explore the world together! With great hesitation, but after meeting you in AZ, we committed to home schooling 4 yrs of high school! Thank you! It was the best decision! We have spent an amazing amount of time in many countries and states in the last 2 years. Our 15 yr old daughter is now on her first Foreign Exchange in New Zealand....initiated
Lee, I love your pictures, your recipes and your sense of adventure! We decided to home school our 2 younger children, 14 & 15, to spend time with them and explore the world together! With great hesitation, but after meeting you in AZ, we committed to home schooling 4 yrs of high school! Thank you! It was the best decision! We have spent an amazing amount of time in many countries and states in the last 2 years. Our 15 yr old daughter is now on her first Foreign Exchange in New Zealand....initiated