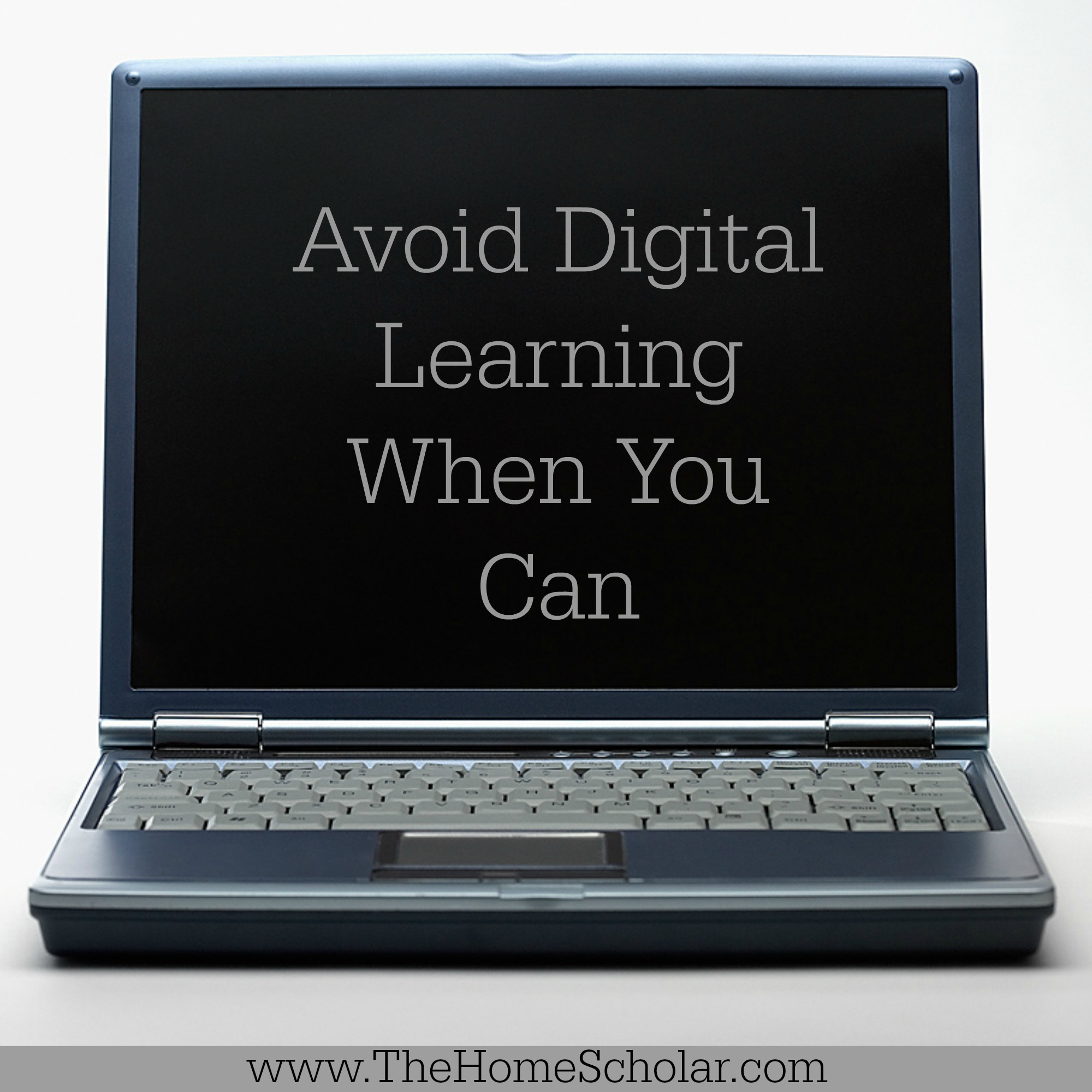 This post contains affiliate links. If you click and buy I may make a few pennies, but not enough for a latte.
Avoid Digital Learning When You Can
I'm concerned about all the digital learning.
According to the American Academy of Pediatrics regarding children ages 13-18 years, teenagers should have no more than two hours per day of personal technology use, and video games should be limited to 30 minutes per day; no violent games should be allowed ever. Because of the limits to digital media, it's very difficult for children to use technology for school and have time for technology on their personal devices. In addition, for every hour of digital instruction, there should be at least one hour of face-to-face instruction. All of your classes are video-based, which counts as technology use hours.
Technology has been implicated in many problems.
Technology overuse may cause depression:
Internet Overuse May Cause Depression Study: Teens Who Pathologically Use Internet 2.5 Times More Likely to Become Depressed
It is related to increased suicide risk.
Social Media and Suicide: A Public Health Perspective
It is correlated to other mental illnesses as well:
Heavy web use harms a child's mental health: Every hour raises risk
I suggest limiting digital homeschooling.
Homeschoolers can reduce exposure to digital media. Begin to use real books and hands-on curriculum, even if that means that you read aloud textbooks, or find a tutor who can assist him. If you limit technology only to your 1-2 most difficult subjects, then you can reduce the risks of excessive technology.
Nobody can choose curriculum for you.
Only you know your child, and know your child's interests and learning style. I do have some resources to help you look at multiple options, so you can get some non-tech ideas. Try these short Coffee Break Books on Amazon:
Another suggested resource:
102 Top Picks for Homeschool Curriculum by Cathy Duffy
Please locate a nearby homeschool convention, and attend with your family to look at things in the curriculum fair. Looking at all the non-tech options will really inspire you!
Learn more about technology and education
.
If you would like to learn more about the effects of technology and setting boundaries, check out
TechnoLogic: How to Set Technology Boundaries and Stop the Zombie Apocalypse
.