The headline in the New York Times screams "Black boys score far behind white students."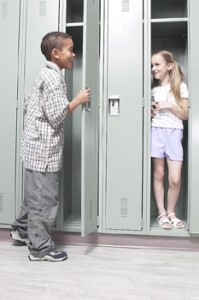 "An achievement gap separating black from white students has long been documented — a social divide extremely vexing to policy makers and the target of one blast of school reform after another. But a new report focusing on black males suggests that the picture is even bleaker than generally known."
Great news!  This does NOT apply to homeschool parents!
It's an interesting report from The New York Times and MSN.com. You can see it for yourself here:
http://www.msnbc.msn.com/id/40095887/ns/us_news-the_new_york_times
Compare their statistics to homeschool statistics.  Check out my free webinar with Jay Wile
Webinar - Homeschooling:  Discovering How and Why it Works.
The NY Times article says the graduation rates for black boys is 57 percent. What is your graduation rate?
The study cites parental education level as a contributing factor.  Did you know that the parents educational level does not have a statistical effect on homeschool achievement? Has your lack of a college education held your child back? Or have you compensated somehow?
The article say the key to narrowing the achievement gap is "really good teaching."
Our conclusion is obvious, then.  Way to go, homeschool parents!  You MUST be really good teachers, because homeschoolers don't experience the same achievement gap that public schools have!
My hypothesis is that homeschool parents truly love their children.  They know they are responsible for educating, and don't look for anyone else to do it for them.  They are intimately invested in the success of their teaching methods.  They are aware of the abilities of their students and of themselves, and they work to compensate for any difficulties they notice.
It's the love you have for your child that will ensure their success.  Not race.  Not parental education level.  Not income.
Please leave your comments, and share your success stories!

Please rate my blog at Homeschool Top Sites!