7 Ways a Morning Meeting Makes Homeschooling Better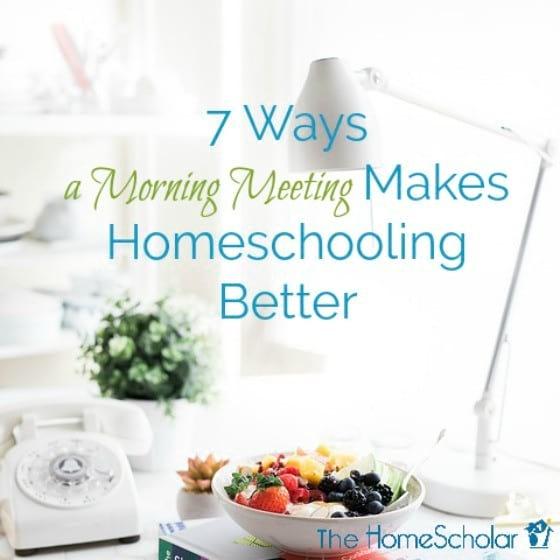 Do you have morning meetings with your students? A short daily check-in with each child can make your homeschooling run more smoothly in these 7 ways:
1. Facilitate learning as you check in with each subject.
2. Avoid cheating as you follow up with assignments to be sure they are complete.
3. Avoid burnout as you can see day-to-day if your expectations are reasonable and being met.
4. Finish science as you review vocabulary words and your expectations.
5. Complete math so kids know you are watching and care about their success.
6. Include delight directed learning and talk about what they are doing for fun.
7. Have a quiet time so you can focus on your own sanity, mental health, and spiritual walk with God.
Comments
No comments made yet. Be the first to submit a comment