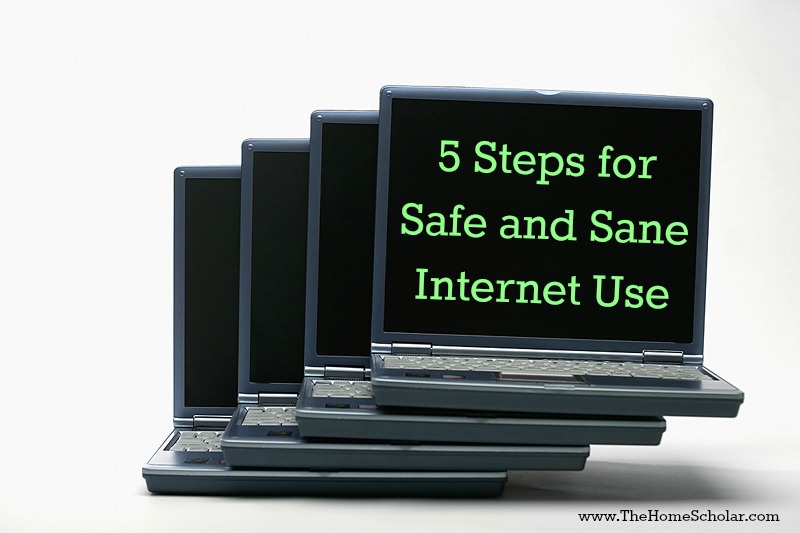 How much internet is too much internet?
Our families are surrounded by electronic devices. Our TV can connect to the internet. We have a computer, laptop, smart phones, tablets, and gaming devices.
In the midst of our tangled electronic cables, how can you keep your kids safe and sane, without ruining their life or sheltering them too much? What can you do?
Here are 5 Steps for Safe and Sane Internet Use
1. Lead by example, and demonstrate responsible behavior in your own internet usage, whether online, playing games, on your phone, or using social media.
2. Keep the computer in a public place to avoid inappropriate behaviors and assess potential problems.
3. Install filters and monitoring software, knowing these devices alone can't keep your children safe.
4. Turn off the internet at night to prevent sneaking around to use the internet, or sleep interruptions caused by nighttime use.
5. Set up internet free times, so your family will know how to have fun even without electronic devices of any kind.
Created By: Liahona Academy - Therapeutic Boarding School for Boys