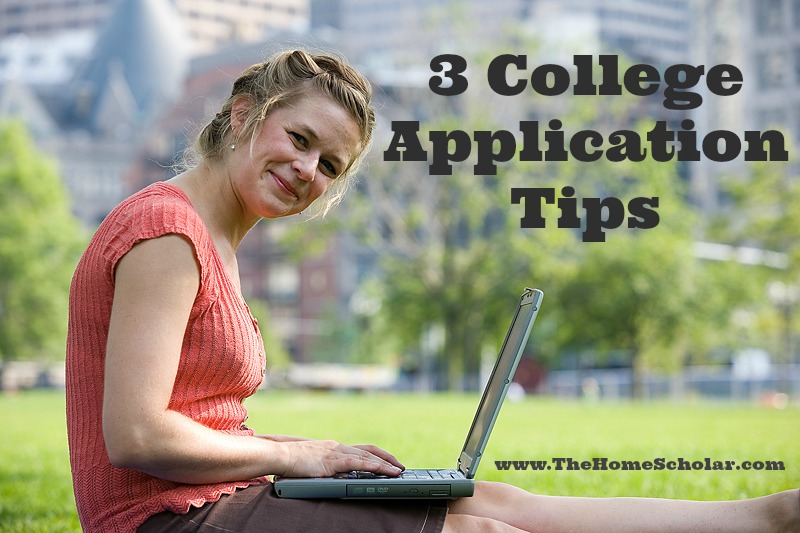 Getting ready to send in your college applications? How about a few quick tips to get you started?!
 1. Modify your college application essays
Many colleges have similar essay prompts. You can reuse essays for applications to different colleges, and save lots of trouble by writing fewer essays. At the same time, though, make sure to personalize the essay to the specific college you are applying to. So first, write the essay. Then modify the essay, adding specific information about the college. A college application essay is like a love letter you are writing to a college. Like any good love letter, it will have lots of personal information about your beloved!
 2. Check for perfection
When you finish each piece of your college application, whether it's a 
transcript
, 
course descriptions
, 
comprehensive records
, or essay, make sure you check it for perfection. Spell check first, to get the easy spelling and spacing problems. Then shrink it to 50% to see if you have any formatting problems. Shrinking the view down can help pick up a change in margins, or in font size. Then enlarge the document to 150% and read it again. That can help you pick up spelling or grammar problems that are not found by a standard spell check. Remember that you can have spelling errors that aren't picked up by spell check. Just because it's a word, doesn't mean it was the word you intended!
 3. Be prompt
Colleges love applicants with big financial hugs we call scholarships. You want to get a financial hug, too! The way you do that is by following their rules for admissions, and by being early. Make sure every part of your college application is submitted WELL before the due dates posted. The sooner you get your application in, the more scholarships you can apply for and win! Try to beat the deadline by a month, if possible.