25 Reasons to be Careful with Teens and Technology
1. Watch this video: 
reSTART Life | Not your device
2.
State Senator Wants Utah to Declare Pornography a Public Health Crisis
3.
Why the iPad is a far bigger threat to our children than anyone realises
: Ten years ago, psychologist Sue Palmer predicted the toxic effects of social media. Now she sees a worrying new danger ...
4.
Mom's Facebook Post Begs Parents to Put Down Their Phones
5.
Danger of Blue Light Exposure for Children
6.
Internet Terms and Acronyms Parents MUST Know
7.
Teen Driver was Texting, Snapchatting, and on Facebook Prior to Rollover Crash
8.
Kik App Investigated After Teen's Death: What Every Parent Should Know
9.
9 Social Media Red Flags Parents Should Know About
10. We are setting a bad example:
Parents are the Ones Who Need Limits on Screen Time
11. Watch this video: 
3 Easy Ways Parents Can Tame Their Device Use
12.
Video Selfie Caused Fatal Thurston County Crash
13.
Parents Struggle to Limit Children's Screen Time
14.
Too Much Screen Time Damages the Brain
15.
If Children Lose Contact with Nature, they Won't Fight for it
16. Kids are spending too much time on the internet, help them discover
The Outernet
.
17.
Your Paper Brain and Your Kindle Brain Aren't the Same Thing
18. Watch this Video: 
Put Your Phone Down For One Hour
19. We're Failing to Teach Kids Household Skills.
If Your Child Can Use a Smartphone
...
20.
The Social Media Conversation to Have with Your Kids
.
21.
Electronic Baby Toys Associated with Decrease in Quality and Quantity of Language in Infants

22.
Can't Get Your Child off the Internet?
23.
The Life You See Here on Social Media is Not Reality. It's Everyone's Highlight Reel
.
24.
Selfies Kill More People than Sharks
.
25.
Unhook Your Children from Technology
.
Get the solutions to troublesome technology! Avoid the zombie apocalypse with this new resource, "TechnoLogic: How to Set Logical Technology Boundaries and Stop the Zombie Apocalypse" By Lee Binz and a
Team of Experts
.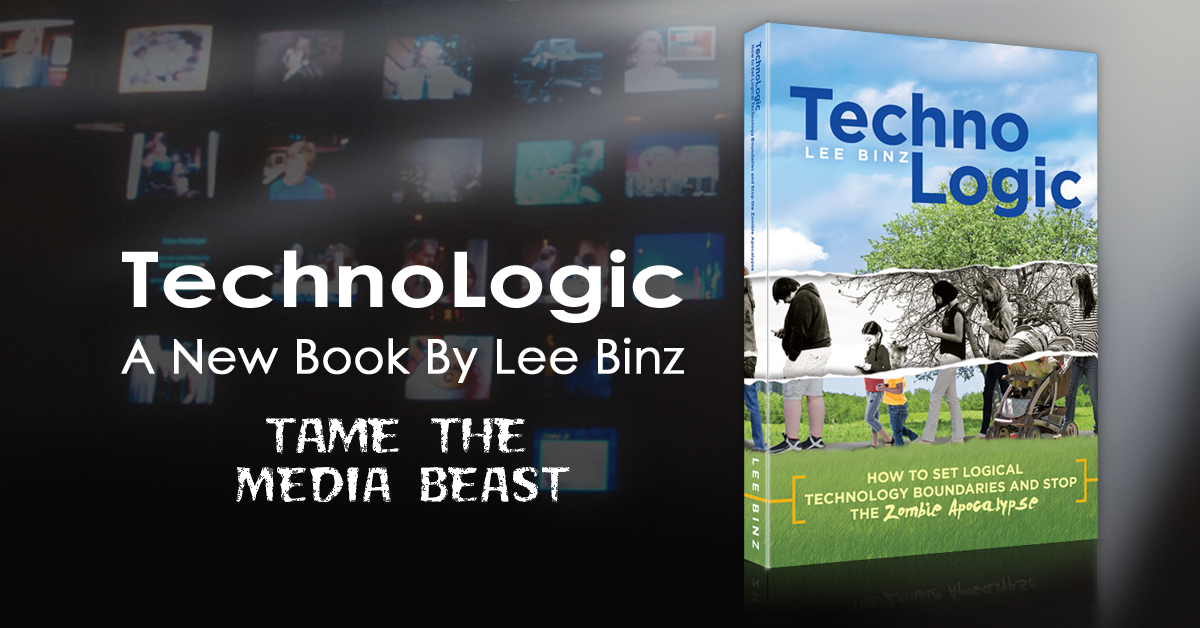 Click to Join my Newsletter!